Emily Coles is a Licensed Acupuncturist (L.Ac.) in the state of Indiana and a Board Certified Diplomate of Acupuncture by the National Certification Commission for Acupuncture and Oriental Medicine (NCCAOM). She is currently on the board of the Indiana Society of Acupuncturists and continues to learn more about her profession with continuing education courses. Emily is the owner of Shen Root Acupuncture (previously Paquette Acupuncture) which has been in business since January 2015 in Zionsville, IN.
Emily began her master's level training in Traditional Chinese Medicine (TCM) at Pacific College of Oriental Medicine, Chicago, in 2009. As one of the nation's leading schools for Acupuncture and Oriental Medicine, she received a comprehensive education on the foundation and fundamentals of TCM. After the birth of her first child in 2012, she transferred her studies to Midwest College of Oriental Medicine, Chicago, graduating in 2013. While there, Emily had the opportunity to work as an intern in a busy clinic, treating patients for headache, Bell's Palsy, sciatica, PTSD, stress, insomnia, and much more. Between these two schools, Emily completed over 2000 hours of coursework and clinical experience.
Also an avid yogi, Emily completed a 200-hour Yoga Teacher Training program at Blooming Life Yoga, Zionsville in 2018. As her personal practice and knowledge of yoga and meditation grew, she began to incorporate deeper meaning into her acupuncture practice. By blending the ancient wisdom of yoga with the ancient wisdom of TCM, she brings a unique perspective on body-mind-spirit health to her practice.
At Shen Root Acupuncture, Emily will see patients for any condition. She believes we all have the innate ability to heal, but sometimes we need additional support. The ancient tradition of acupuncture has been helping people for thousands of years. By conducting a thorough intake with every person, Emily is able to develop a treatment plan specific to each individual. Treatments will include acupuncture and adjunct therapies as necessary (acupressure, cupping, gua sha, and/or moxibustion), as well as personalized lifestyle recommendations. She has special interest in women's health (including fertility, pregnancy, and labor support), stress/anxiety, emotional balancing, digestive disorders, and headache.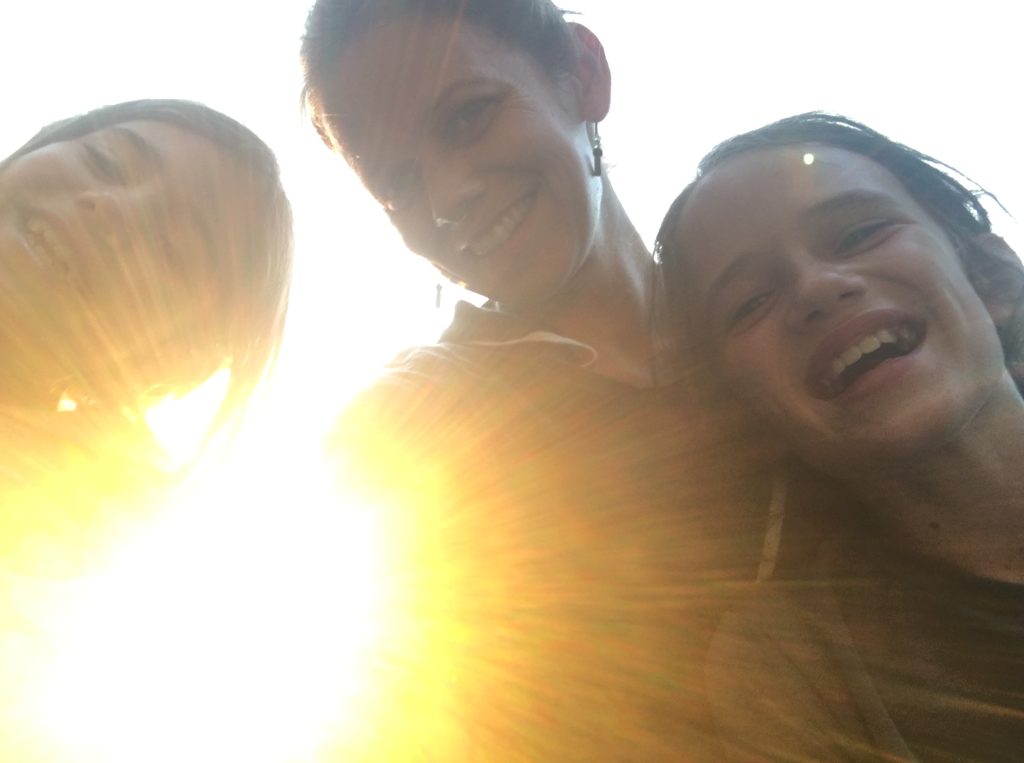 At home, Emily has two wonderful children. She is very active in her kids' lives and believes a nurturing and loving home environment is essential to their positive development. Together they enjoy cooking healthy food, gardening, playing music and dancing, reading, playing games and watching movies, exploring nature, learning about the world, and spending time with family and friends.